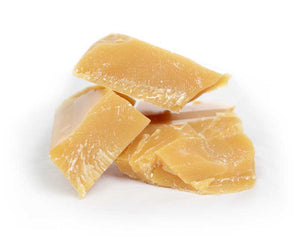 All wax, no fluff. The same formulation as The Chocolate Wax - free of fragrance and color. Fast drying and polymer free, The Nude Wax is all-natural and can be used on all skin types including sensitive skin. This wax is ideal for smaller areas of the body such as bikini, face and underarms. No hair breakage and incredible for removing finer hairs with 99% of hairs pulled by the root.
HIGHLIGHTS:
This wonderful formula is malleable and elastic;
Highest bulb count in the market.

 

99%

 

of hair will come out with the bulb which will result in thinner and weaker hair in just a few waxing sessions;
Applies at a low temperature;
No strip formula;
Does not break or crack;
Sticks to the hair and not the skin, therefore less painful and more gentle then other waxes;
Can be used all over the body;
Suitable for all types of skin;
Fragrance or color free.